Unless it's a 1930 Bentley, a vehicle can be very easily passed by as you are heading to the tracks to take a photo of that big, beautiful locomotive parked on the siding. Railroad service vehicles seem to be undervalued in the photographic record of the railroad. To me, though, they are all part of the game.
I went looking for photographs of railway service vehicles from the 1960ish era for railway modeling purposes. Such photographs are very hard to find.
So I thought to start a photographic depository of railway maintenance vehicles here. I'm hoping that others will share their vehicle photographs, as well.
The following CN vehicles are all involved with some fairly major 2020 track maintenance work in Whitecourt, Alberta. These are all late model Fords.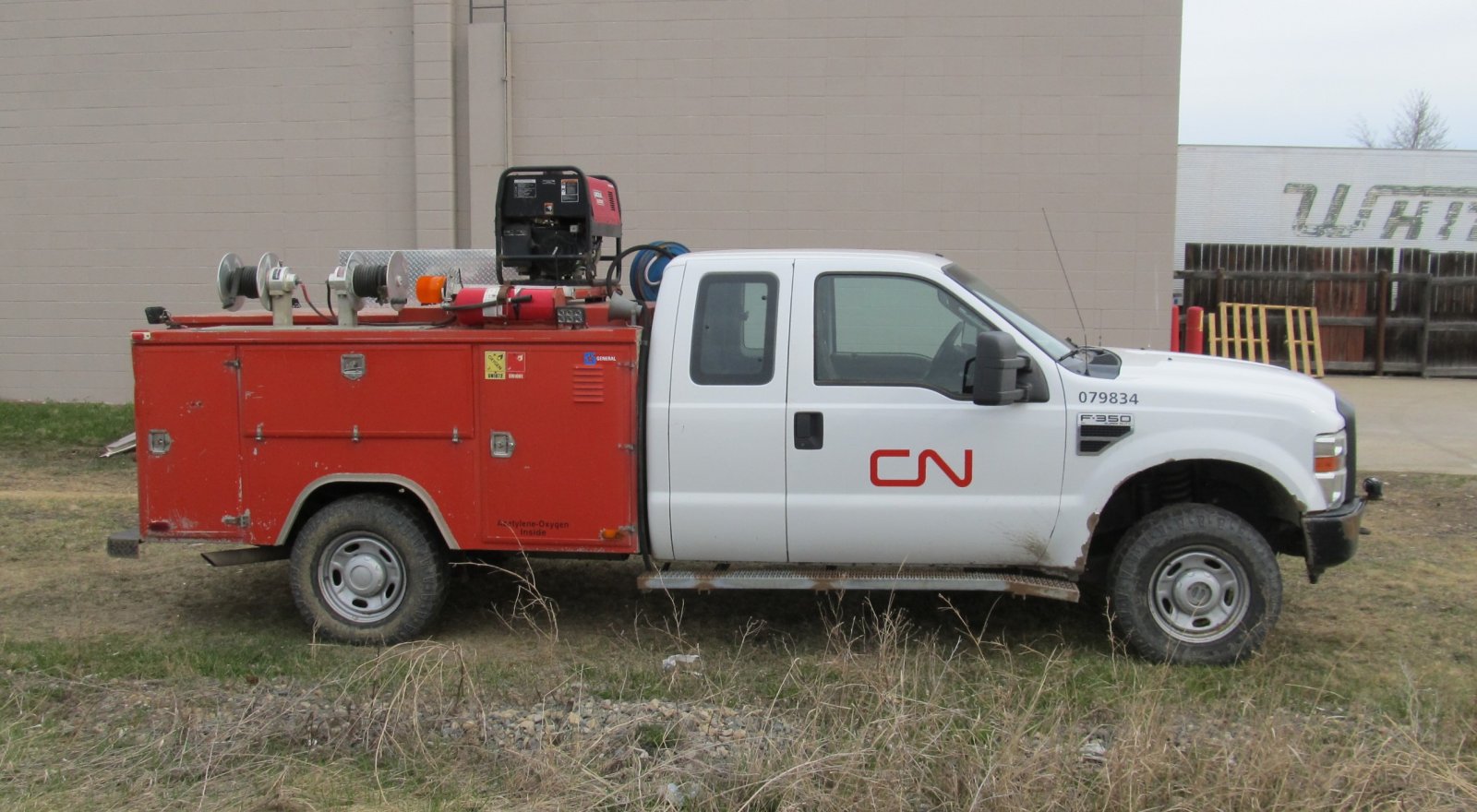 Well, that's a start. I hope to post more as I can acquire the photos.
It would be really nice if someone could post vintage photos of railroad maintenance vehicles. I just don't have any to post.