Working on a website dedicated to the history of railways in Vietnam and are looking for the manufacturer of the following freight cars and would appreciate any info.
In 1966-67 different freight cars were delivered to South Vietnam Railways, for them to manage and for US Army to use (or something like that).
USAID paid for them and US Army organized the deal.
Boxcars, gondolas, flat cars and tank cars. All meter gauge and of course quite a bit smaller than standard gauge US railroad cars. (And there were also GE U8b locos, but let's leave them out for now)
These arrived in 1966 (according to the photo author, but in '65 according to one USAID report)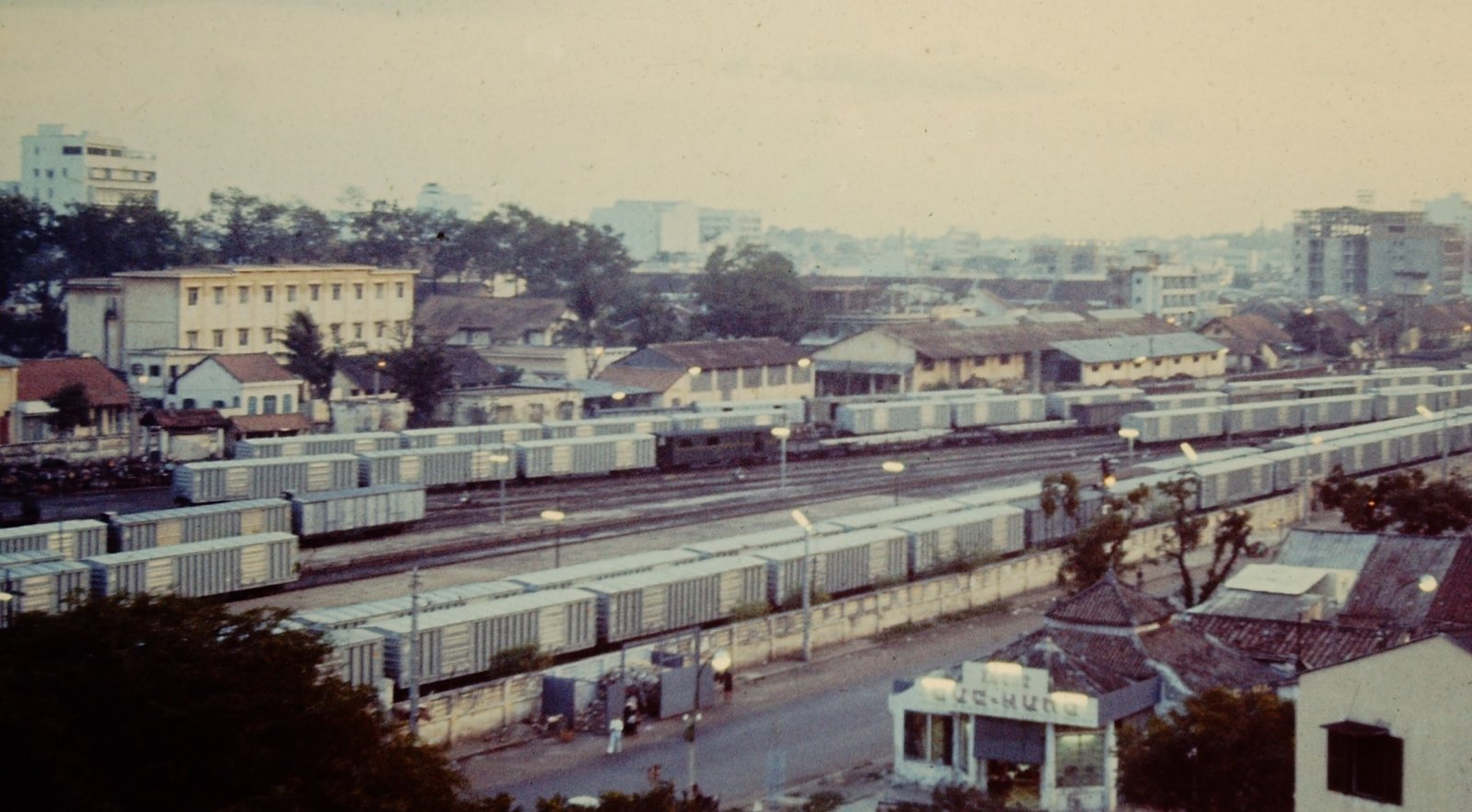 …and these in 1967
Today
Exact numbers of freight cars are sort of known (220 in '65 and 230 in '67 ) but not their source. According to the Army Logistic Report from 1974 they were to be sourced by the Army from Japan (1966), so there were two separate orders/deliveries.
So far I could only decipher "Hitachi" on one of the flat cars and the other flat car has a different manufacturer's plaque, but unreadable (smbdy might recognize the logo though)
Coupling on the boxcar has "NATION" lettering. (so would Nation supply them to a Japanese manufacturer ?)
Another issue that I am trying to look into is how did they get them into Vietnam ?
So looking for photographs or descriptions or maybe even cargo lists (just dreaming) for the rolling stock that was brought into Vietnam (Saigon port & Cam Ranh port) during 1963-71 on several Seatrain (and other) voyages.
So far found photos:
1970/71
Railroad locomotives off-loaded at Newport
1967
Unloading SeaTrain New Jersey in Cam Ranh Bay
story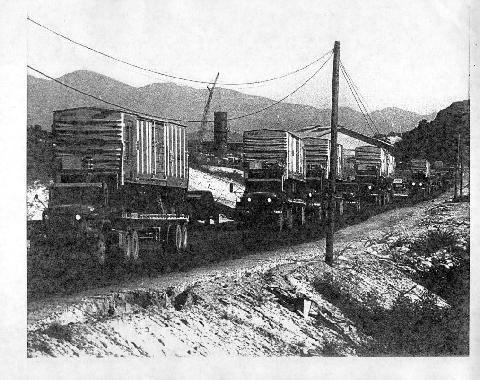 Unloading Seatrain Florida, Saigon port , 8-1967
https://flic.kr/p/2mkKfTg
Earlier non-Seatrain vessels
1964 ?
Possibly USNS Card ( formerly ww2 escort carrier) (the one that was sunk next morning)
https://flic.kr/p/2jtaGy5
1963 ?
SS President Adams IV
https://flic.kr/p/2jtduSw
And you are of course welcome to explore the biggest ever Indochina/Vietnam collection of railway related photos and infos
@
Railways and Tramways of Viet Nam