Hi,
To the previous part of the series:
Sicily 2016 - 5: Around Mt. Etna II (50 p.)
http://www.railroadforums.com/forum/showthread.php?52802-Sicily-2016-5-Around-Mt-Etna-II-(50-p-)
To the video:
https://youtu.be/L8L4FAom1hI
As special fitting this week, let's change from the Lone Ranger to the Godfather...
We return to Sicily for the second half of last year's trip. On Good Friday we travelled from Giardini-Naxos on the eastern coast to the northern coast, changing at Messina Centrale.
March 25 2016
The station is one of the most run-down I have ever visited in Western Europe. The interesting operations - loading ferries - will be documented later, on my final evening in Sicily.
"OK, I'll take the bag..."
The first 35 miles of the line towards Palermo have been modernized - after crossing 7.5-mile tunnel Peloritana we reached the northern coast.
Past...
After an hour, at Gioiosa Marea, our R 12785 Messina - Palermo met R 12758 Palermo - Messina on the now single track line.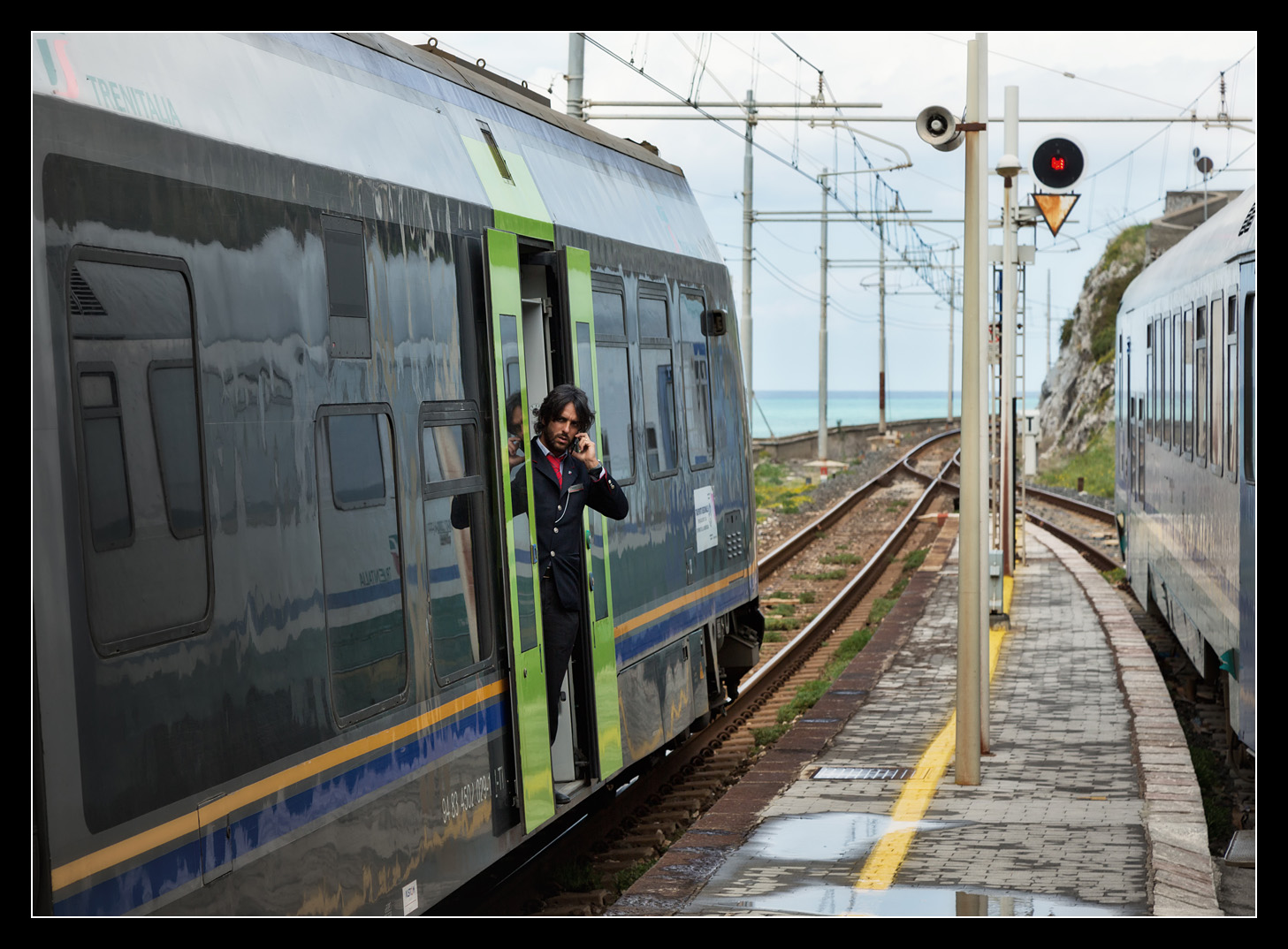 Both trains departed simultaneously. Off the coast you can see Vulcano, part of the Aeolian Islands.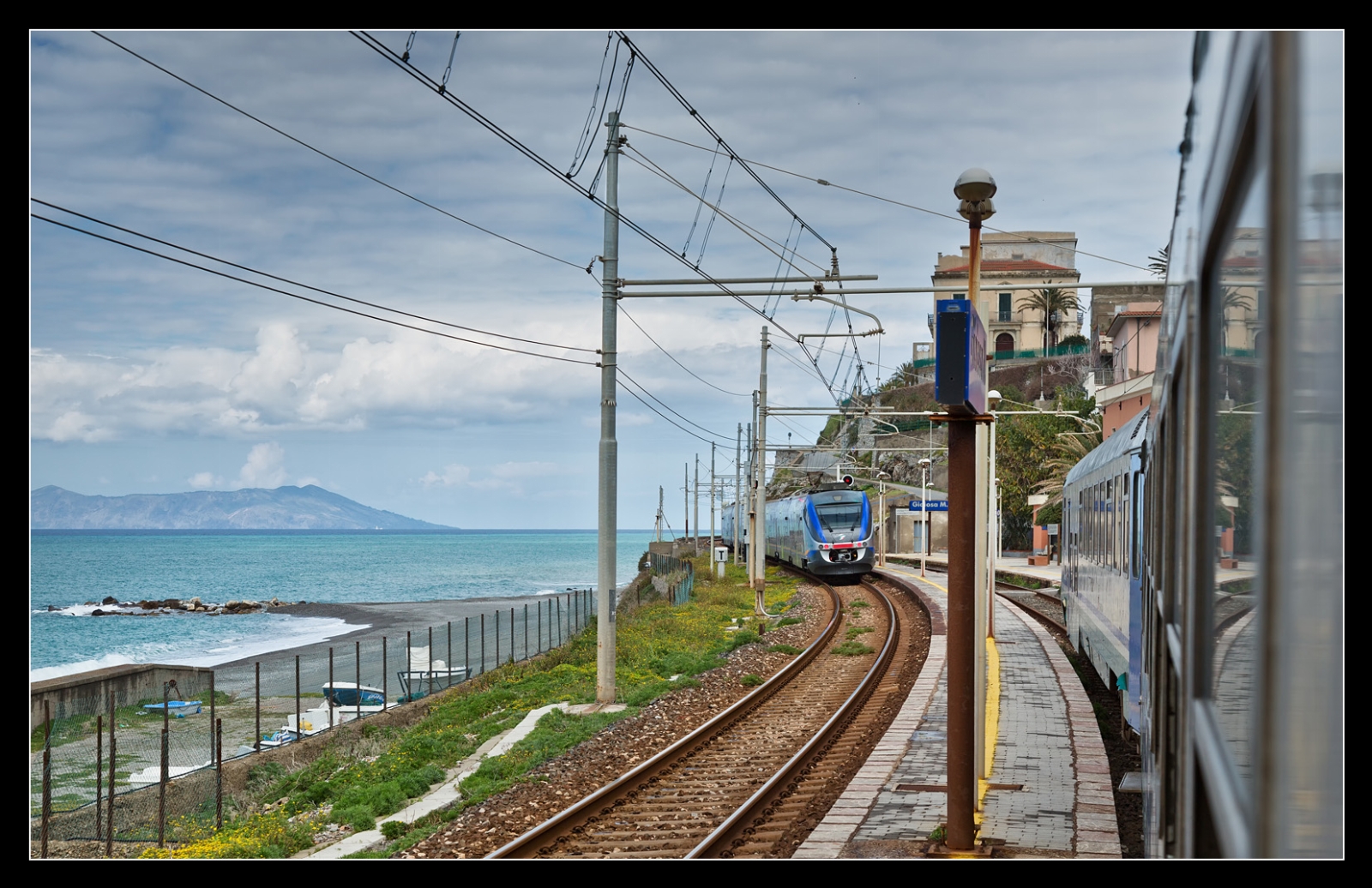 This interesting fishing "port" is passed at Santo Stefano Di Camastra.
Interesting coastal section around Tusa.
Punctually after three o'clock we arrived at our base for the coming days: Cefalù.
RV 3840 Palermo - Messina approaching platform 1.
I still waited shortly at the station...
... as this far down the Italian boot, sleeper trains sometimes arrive in the afternoon. Intercity Notte 1965 Milano - Palermo emerged from below the 885 feet high Rocca of Cefalù on time. After almost 20 hours of travel it still had one more to go to its destination.
Express trains on Sicily still were pulled by "Caimano" class E656, its last regular passenger duties.
I walked through the old town centre to our booked palazzo - despite the tourist boom, this albergo seems to have run out of business.
Good Friday afternoon chat in the sun...
Our street - balcony photography extreme!
From 19th century to the Normans - balcony photography advanced.
In awe of...
... the cathedral, started in 1131 by Norman king Roger II. During the centuries, parts had been added, nowadays it has become a UNESCO world heritage site.
More about it:
https://en.wikipedia.org/wiki/Cefalù_Cathedral
Apsidal mosaics from 1148.
Wonderful view, Alcudi Island is 35 miles away.
Balcony photography with the medieval flag of Sicily.
iPhone-Panorama viewed from the quay.
"Guiseppe, would you like some ice cream?" - "Mamma mia, it's way too cold!"
(let's explore all clichés ;-))
"I'll take the medium... dolphin?"
As we were told by our landlady, a Good Friday procession was planned that evening.
A mood of expectation could be felt on cathedral square, people waited seemingly prepared for - in Sicily - Arctic temperatures.
A priest checked out the square, then the procession started. Two large items of worship were carried around by groups of men, one symbolizing the grave of Jesus, the other the mourning Mary. Nowadays this is more of an event, decades ago the saddest day for Christianity had been much more serious business in Italy.
For me it was opportunity to capture some character faces.
This was the star of the procession for me.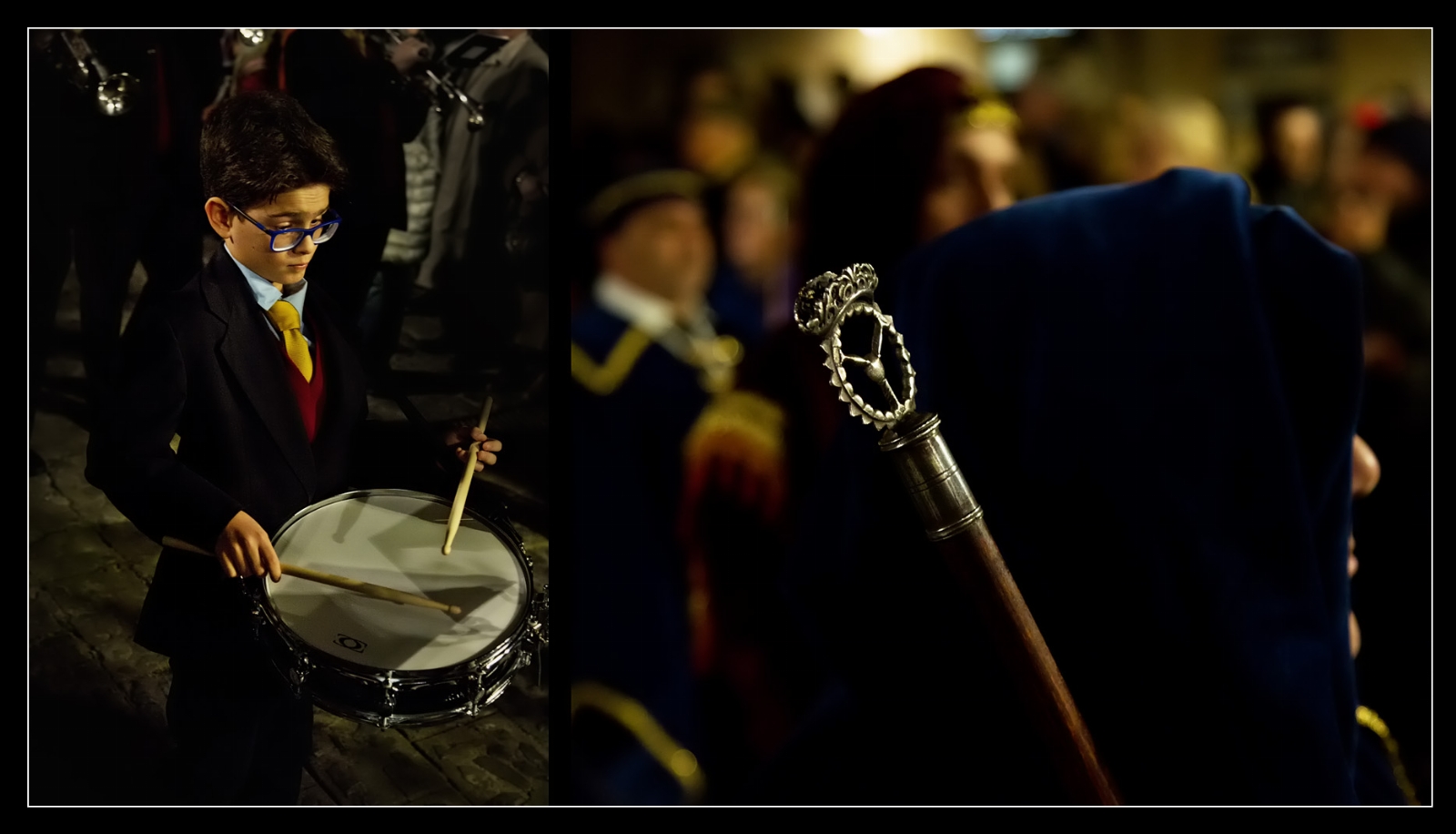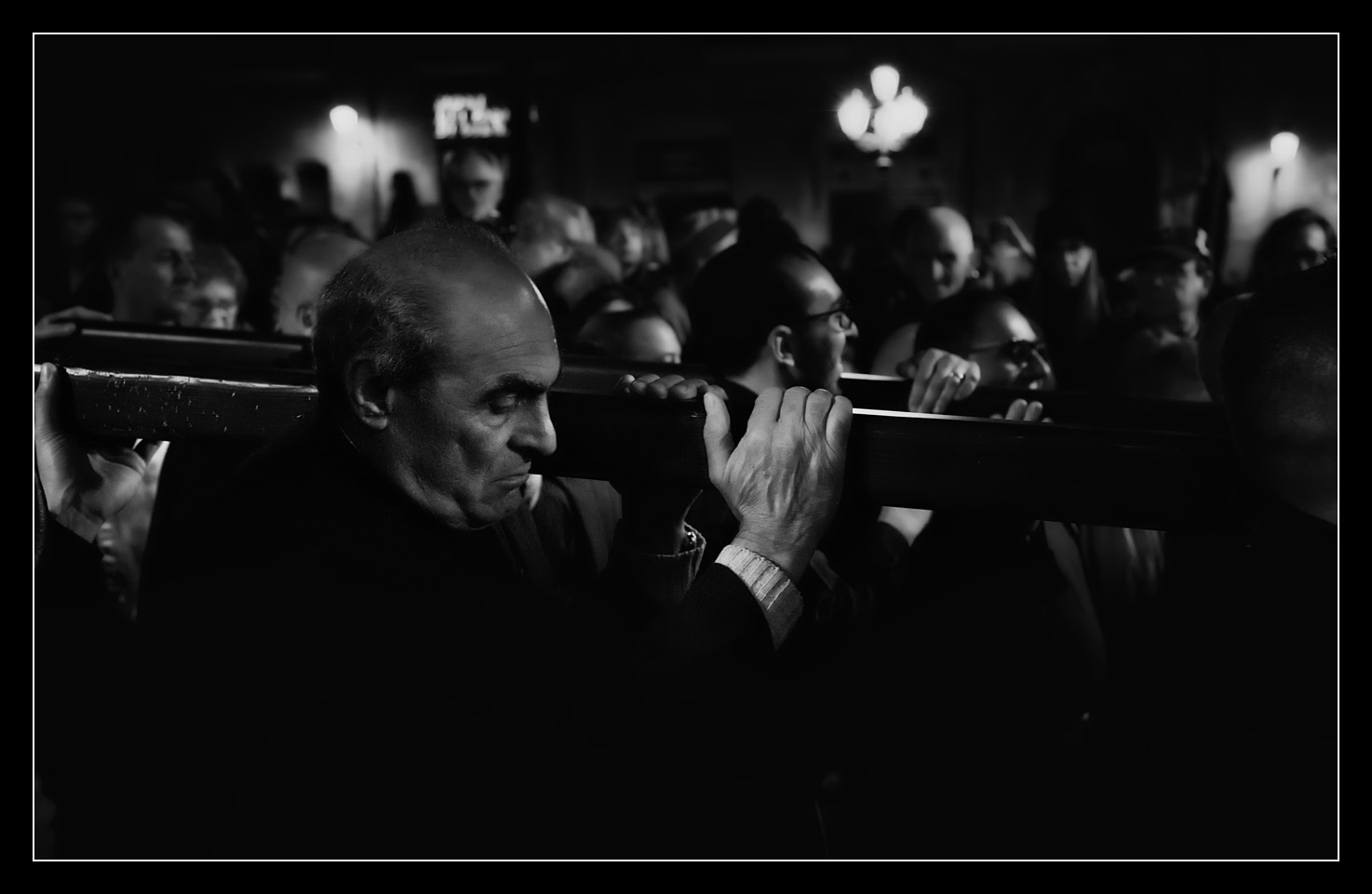 The political leadership could easily have emerged from a movie.
We returned to our accommodation, but the procession still was heard for hours walking through the medieval streets late into the evening.
However, we needed some sleep, as we had planned an excursion to a gem of antiquity - Agrigento - next day.